Construction Site Signs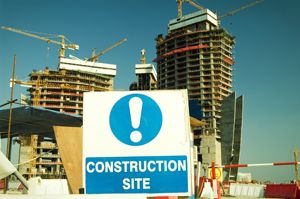 Turn every job site into an advertisement for your business. Use large format construction signs to proudly display your company name, logo and contact information.
We can create single-sided, double-sided, triangular-shaped signs or any size and shape of sign you need. We can even install it for you.
Call us today for a free estimate on your construction site sign.